In fact, if there were rumours, they were that the site is dead. Assessing the degree of their exaggeration is an exercise left to the reader. Buuuuuut… 14 months between posts, 3 months before that, 5 years before that, and so on. Less like multiple revivals and more like a zombie blog.
The most recent rationalization/excuse:
Last year I struggled to resolve some technical issues on the site. With the tech somewhat broken, I didn't feel comfortable attempting to drum up traffic for the site, and therefore didn't post anything. (For those curious about what was broken, I couldn't get the secure (SSL/TLS) version of the site working, but have now resolved it.)
It didn't help that I was caught up in various art activities interspersed with Lia having a few major health crises, punctuated by several catastrophic events in crypto.
Needless to say, with the combination of compassion/caregiver fatigue, chaos of the crypto space, and a general malaise induced by the threat of COVID-19, my mental state was very poor.
Taken together, 2022 started with optimism but by the second half of the year was pretty much a write-off for me.
Despite all the headwinds, I did manage to have a fairly productive year, which I will review in greater detail in (a) future post(s). Here are some illustrated highlights.
Completed a daily drawing practice (except for October), filling ~7 sketchbooks with over 700 pen-and-ink line drawings.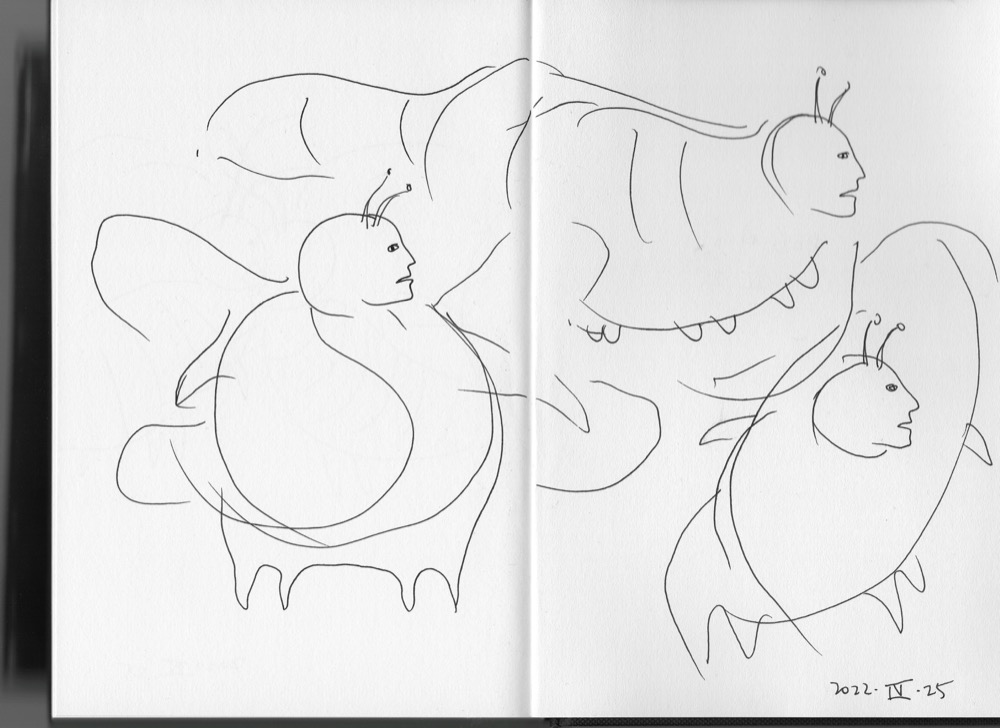 Created "Chonky Bug People", a collection of 19×2 (or 38, depending on how you count it) quirky illustrations, and released it as NFTs on the Tezos blockchain.
Created several alternate versions of individual "Chonky Bug People" pieces, released some as NFTs while hoarding the vast majority of them for future unspecified nefarious purposes.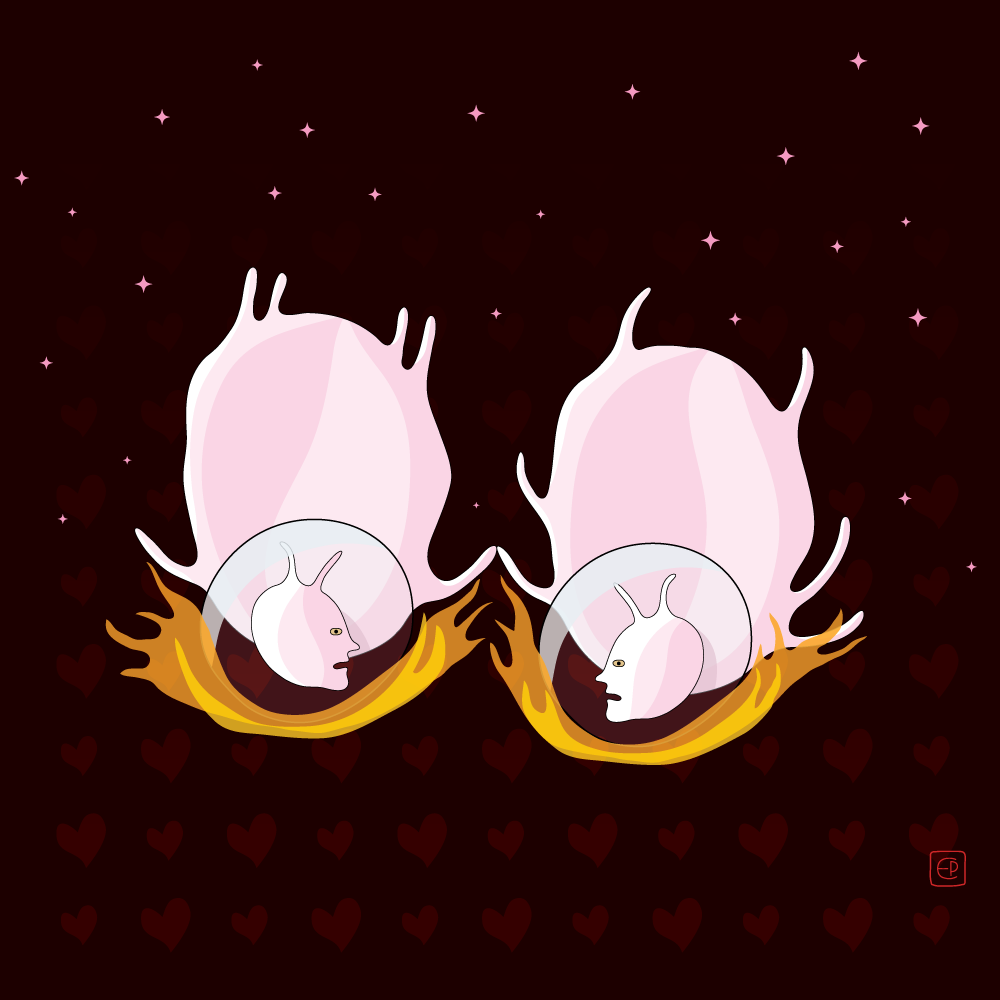 Created "Somewhat Creepy Cat People", a collection of 63×2 (or 126, depending on how you count it) quirky illustrations. I'm still deciding what to do with these
Created a series of 14 (so far) pieces of imaginary sea creatures, mostly depicted as if observed during night dives.
Created a new series of 25 "seraphim" illustrations for the twitter #ArtAdventCalendar event, and posting one per day in December.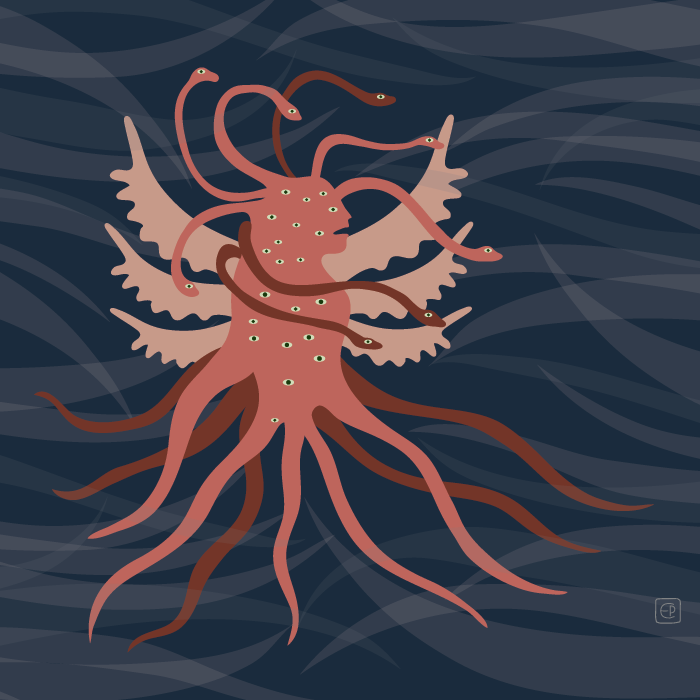 Experimented with some ready-made scripts to test the potential of my work as generative art. I wasn't happy with the scripts and process so shelved that project while looking for better alternatives which I found later in the year and finally got working in Q1 2023.